Скрывает или отображает объемную сетку на вокселях модели и на границах объекта.
Эта сетка может отображаться одновременно с рамкой.
Скрывает и отображает сетку на всех видимых вокселях проекта.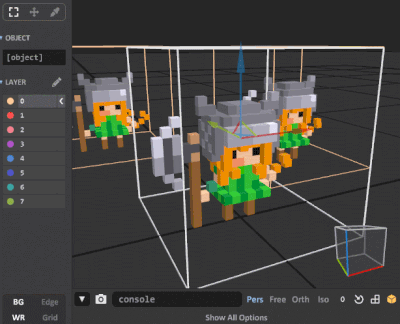 Hides or shows a configurable 3D grid around all the visible voxels of the project, including/or only on the ground.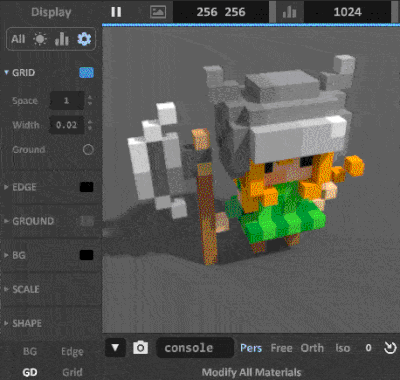 ---
Выберите режим интерфейса для документации
Community content is available under
CC-BY-SA
unless otherwise noted.